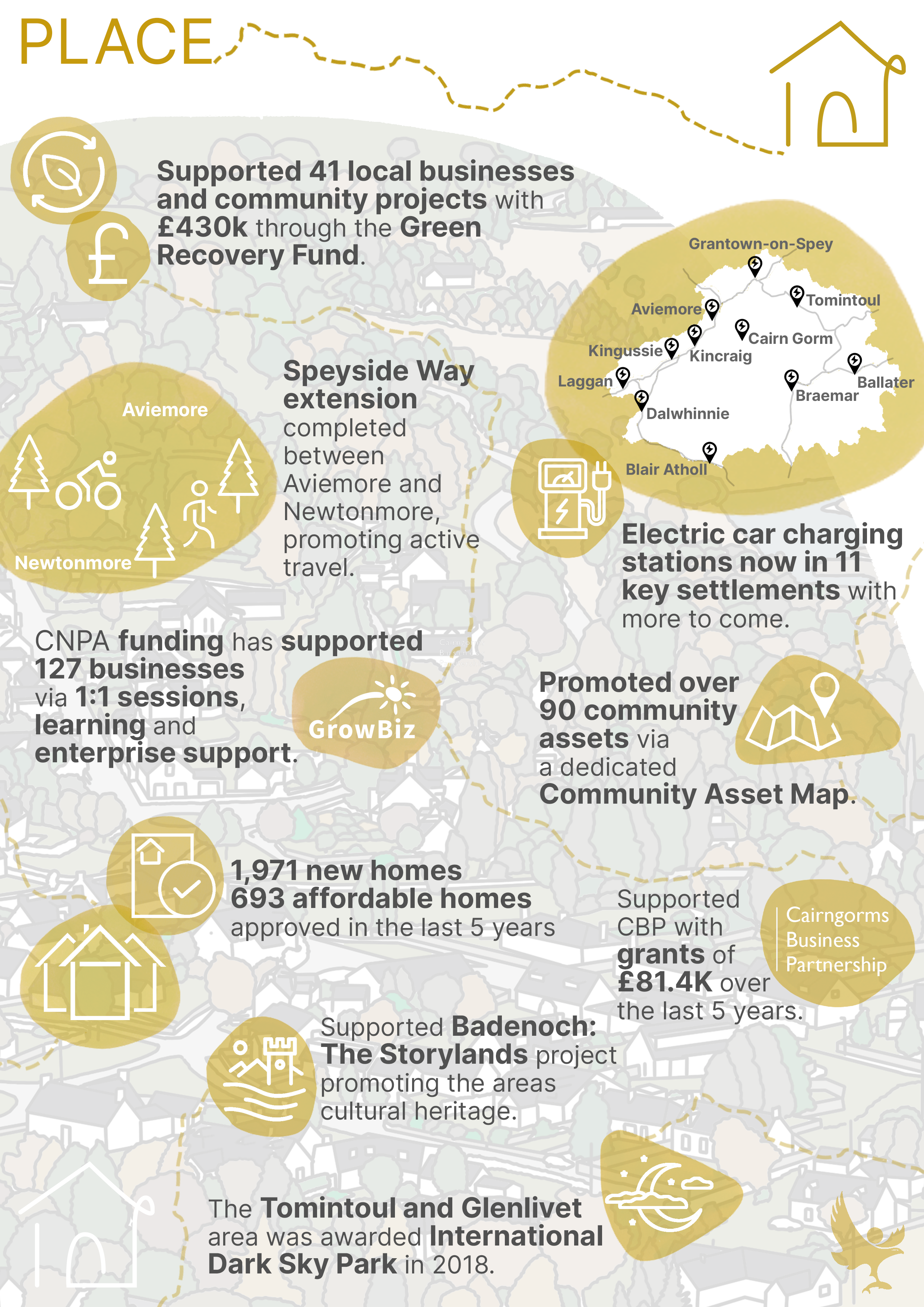 In the past five years, good progress has been made in the Park in relation to more affordable housing, empowering communities, supporting businesses with funding and advice, championing cultural heritage, and promoting active travel.  
We know there is more to do, and we urge you, if you haven't already, to provide your thoughts on this critical element of the next National Park Partnership Plan, which not only impacts the work of the Park Authority but all public bodies working in the area. Your feedback will ensure that you play a part in shaping the direction and future of the places within the Cairngorms National Park. 
The consultation will close on Friday 17 December. You can respond now to the Place section of the consultation here and you can also use the dedicated mapping tool to pinpoint any specific areas and topics you'd like to mention.  
You can also provide feedback via:
Freepost: Cairngorms National Park Authority, FREEPOST NAT21454, Grantown-on-Spey PH26 3BR

Phone: 44 (0) 1479 873 535 

Email: haveyoursay@cairngorms.co.uk