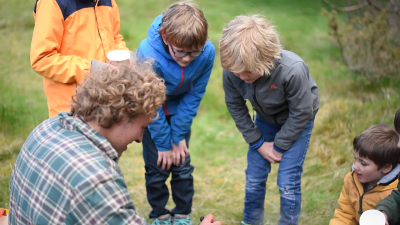 We're a couple of months into the formal consultation now and we've been blown away with both the volume and quality of responses received so far. Over 300 of you have already shared your thoughts on the draft plan, with a particular emphasis on our proposed objectives for Nature over the next five years. Thank you to you all for taking part.
What you may not be aware of is that there are two other sections which we'd love your feedback on: People and Place.
The People section focuses on vital areas such as:
Adopting the Living Wage across the Park

Boosting jobs and employment opportunities, including for young people

Increasing community ownership / decision making

Helping more diverse communities visit the National Park
The Place section covers important topics including:
Greater affordable housing provision

Major investment in public transport

Stabilising the number of visitors to the Park

Improving paths for walking, cycling and wheeling
Taking part should only take 10-15 mins, but your thoughts can make a huge difference to the shape of the final Park Plan. To share your views, visit the People section and the Place section of the Commonplace website. If you've already taken part, you shouldn't need to enter your personal details again.
The closing date for consultation responses is Friday 17 December.