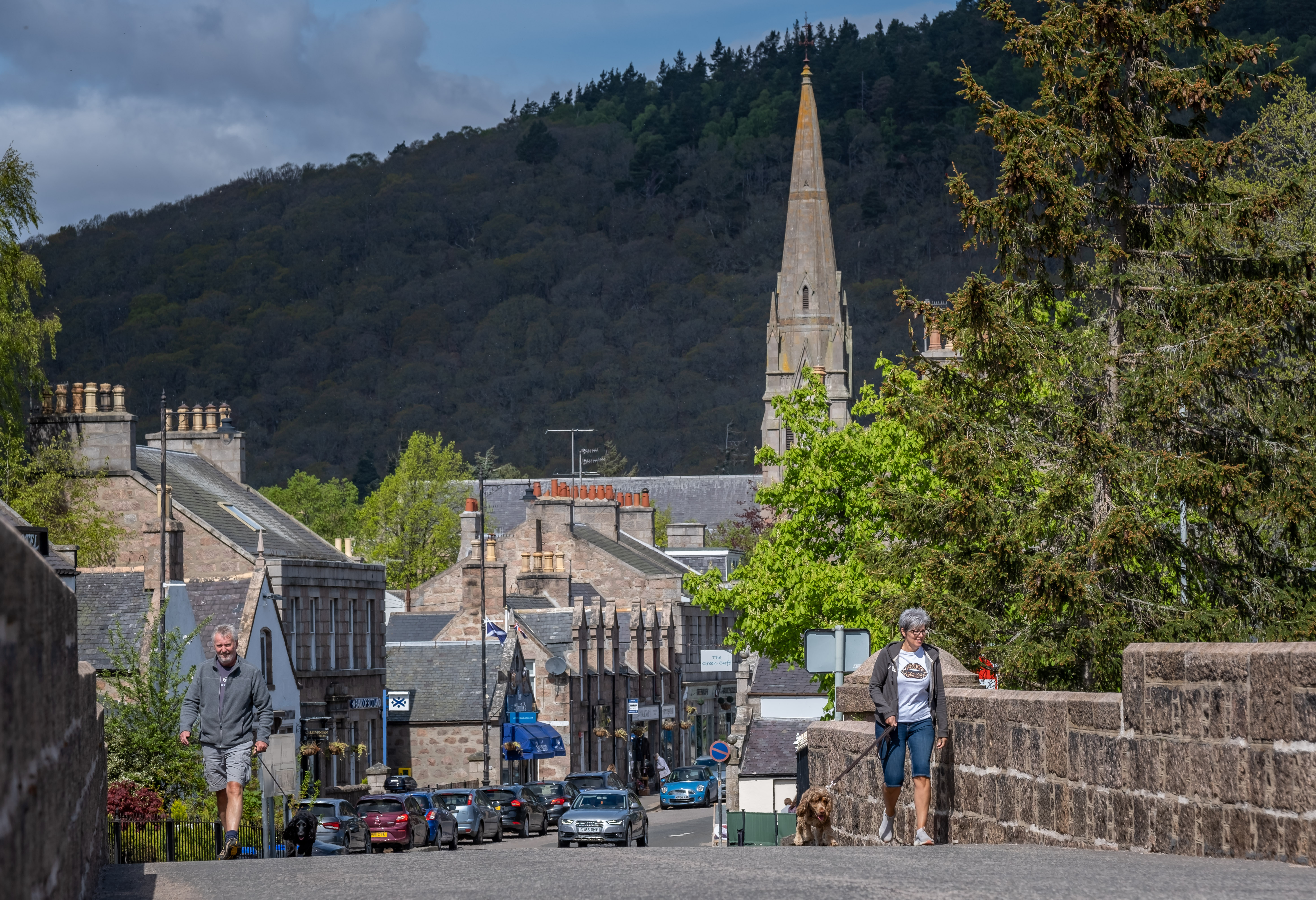 We're hosting a drop-in session in Ballater on 9 November, 1-6.30pm at the Victoria and Albert Halls. If you live, work or have a business in Ballater, we'd like to invite you drop-in, find out more about the Heritage Horizons: Cairngorms 2030 programme and its suite of 24 projects and give your thoughts on the programme's plans during this development stage.
The drop-in session is the latest community engagement activity to be hosted in the National Park following a number of online and in-person activities that have taken place over the past few months. These sessions have showcased some of the work the Park Authority hopes to develop through the Heritage Horizons: Cairngorms 2030 programme, and crucially, will provide feedback from people in Park communities that can then be acted upon.
Drop in information stands will be available on:
Making it easier to get around Deeside by active and sustainable travel e.g. walking, cycling, using a wheelchair or public transport

Community involvement in responding to the climate emergency

Exploring what a wellbeing economy could look like for the Cairngorms National Park
Two topic-specific workshops will also be taking place at this event:
The drop-in sessions will focus on some key areas including active travel and sustainable transport, looking at how to make it easier to get around Deeside without needing to use a private car.
The climate crisis impacts us all and there are already communities coming together to see what they can do collectively to become more climate resilient. As part of the drop-in sessions, there will be a variety of workshops available to explore what could be possible within local areas to tackle the climate crisis, changes in local landscapes and to discuss what a wellbeing economy may look like for the National Park.
The Heritage Horizons: Cairngorms 2030 programme is supported by The National Lottery Heritage Fund, with thanks to National Lottery players. The active travel projects are also supported by Sustrans Scotland Places for Everyone with funding from Transport Scotland.