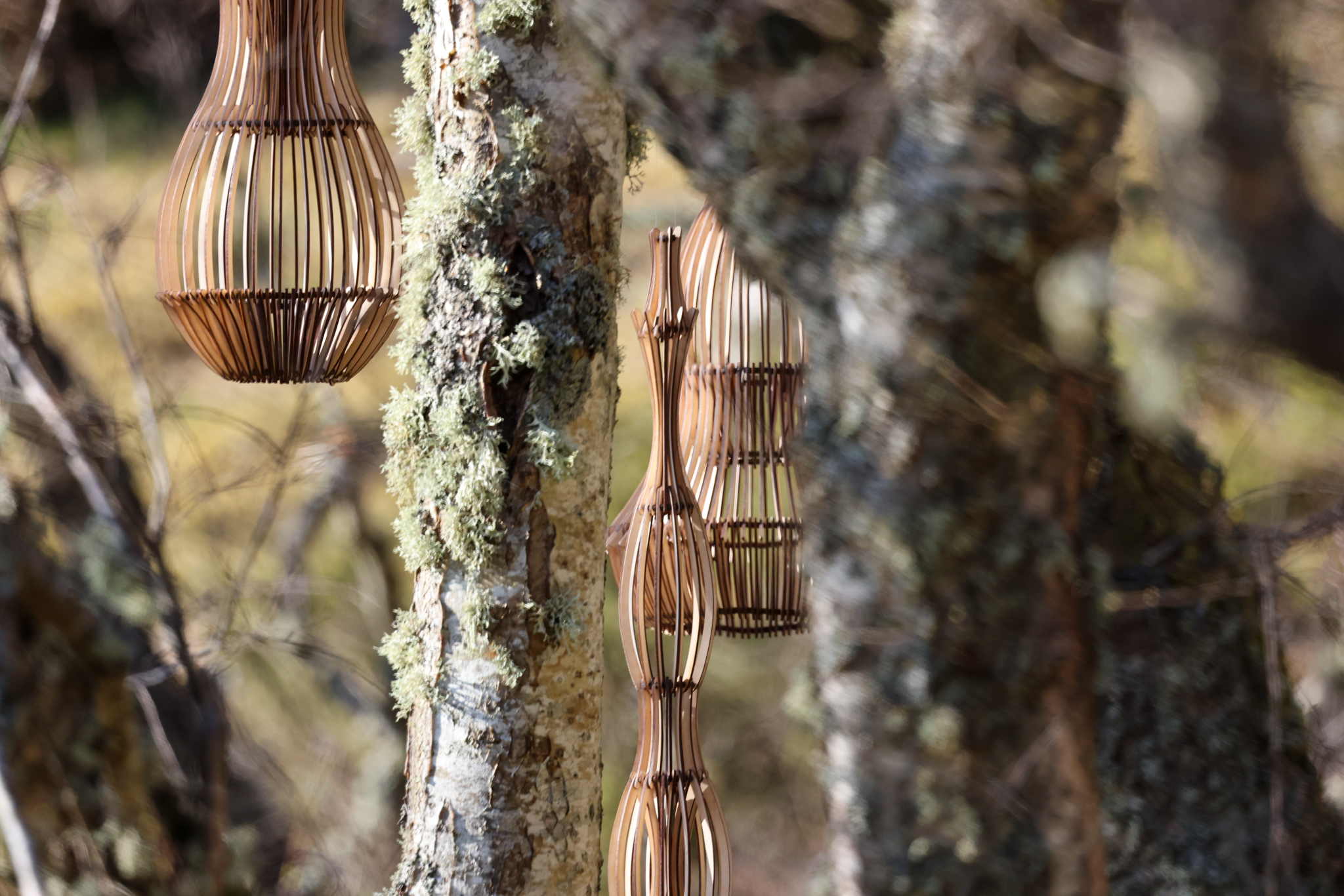 Naomi Mcintosh 'Quiet Garden', Image by Ben Addy
Bothy Project, partnering with the Cairngorms National Park Authority's Heritage Horizons: Cairngorms 2030 project on Community Arts and Culture, selected artist maker Naomi Mcintosh from an open call, to undertake an Artist Residency at Inshriach Bothy on Inshriach Estate beginning in December 2022. Naomi will receive two-weeks' research time at Bothy Project's Inshriach Bothy, a fee, production budget and support with travel costs.
This residency forms part of the Community Arts and Culture project, one of 24 projects in the Cairngorms 2030: Heritage Horizons programme and supported by The National Lottery Heritage Fund with thanks to National Lottery players.
The Community Arts and Culture project will see a variety of initiatives rolled out in the Park and aims to create a greater connection to landscape and place and encourage a desire among Park communities to get involved in climate action.
Naomi Mcintosh, selected artist resident said: "During this residency, I want to communicate and capture memories, passing of time, ephemerality and feelings about places. Taking time to develop my drawing language, I want to consider new ways to capture observations and experiences through mark making. Through implied movement, I aim to create work that has life and resonance."
Lesley Young, Director at Bothy Project said: "We are delighted to be partnering with the Cairngorms National Park Authority on this new residency opportunity. The open call indicated the impressive and diverse creative work being realised in the Park. Naomi Mcintosh's experience, accomplished practice and desire to build connections with other practitioners in the park made her proposal stand out amongst many strong submissions."
Al Smith, Outdoor Learning and Engagement Manager at the Cairngorms National Park Authority said: "Arts and culture will perform a central role in shaping the story of Heritage Horizons. The creative arts allow people to engage with place from a personal perspective developing a deep emotional connection; this sense of connection leads to the desire to look after and care for these places for future generations. The creative arts are a rich source for innovative and imaginative solutions to the central issues being addressed by Heritage Horizons; climate, biodiversity and health."