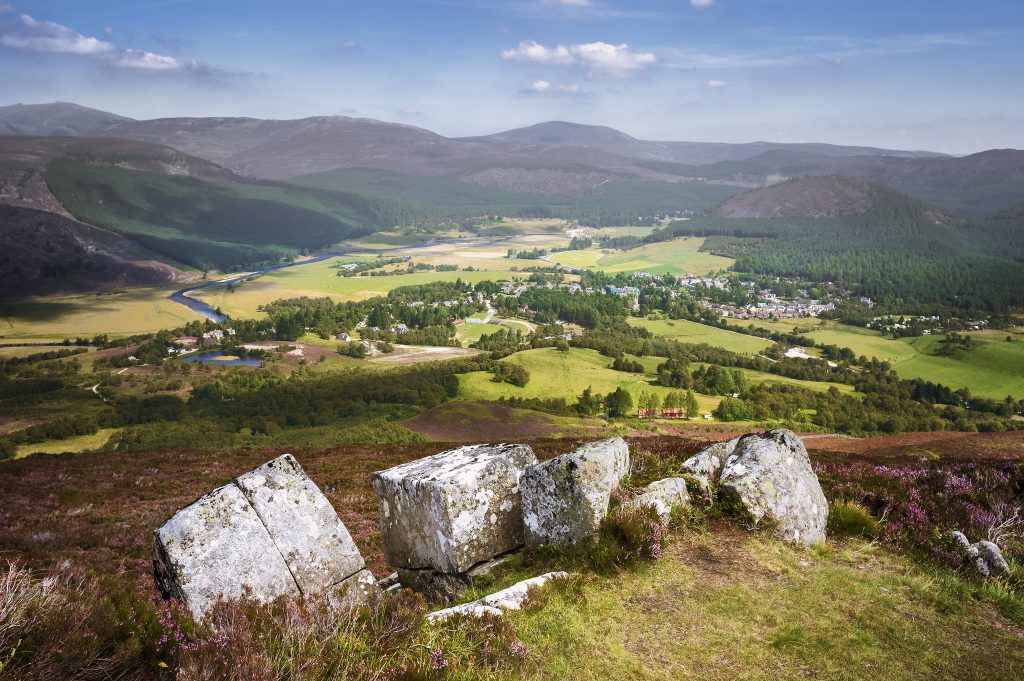 In 2017, when we last asked people for their views on the Cairngorms National Park, we weren't familiar with the word 'Covid-19' or the concept of 'lockdown', and the world was still waking up to the realities of a climate emergency. So much has changed since then – for individuals, for businesses, for communities – so we're currently gathering views on what the future should look like for the National Park.
From the impact of Covid-19 to Scotland's climate change commitments, a rise in staycations to new housing projects and business ventures, the next five years will have a profound impact on those that live, visit and work in the area. We need your help to shape the future direction of the National Park, to ensure our next Partnership Plan is focused on the issues that really matter.
Across the summer we want to hear your views of the Park. We will be speaking to as many people as possible, face to face and virtually, visiting communities (when it is safe to do so!), asking questions and hosting online activity. We will be giving everyone the opportunity to tell us what they think, in person, online or with good old fashioned paper and pen.
As a starting point, we will be asking questions covering these six main themes:
People and nature

Economic recovery

Achieving net zero emissions

Local communities

Visitors to the Park

A Park for everyone
Grant Moir, Chief Executive of the Cairngorms National Park Authority, said: "To say our lives have changed since the last Park Plan would be a gross understatement. We are only now beginning to get to grips with the effects of the pandemic and new ways of living and working, and that's before you even consider the profound changes taking place in our natural environment.
"That's why it is vital – for this plan more than any in the past – that we listen to the views of everyone who lives, visits and works in this amazing place. We need to gather thoughts and opinions ahead of the formal consultation in the autumn; to get a feel for people's priorities and shape the kind of questions we should be asking later in the year. I hope that everyone will want to have a say and we will be using many different ways to listen, so that everyone has the opportunity to get involved."
Over the next six months we will be collecting views in a variety of ways, but one of the quickest and easiest ways to have your say is to click on the 'Have your say' tab above, where you will find more information on all the themes plus a space to share your thoughts and ideas. Alternatively, you can email cairngormsviews@cairngorms.co.uk, or call +44 (0) 1479 873 535 and ask for a hard copy version of the survey questions.